---

News Article
April 24, 2017
Former iFellow Kari Norman receives prestigious NSF fellowship
Kari Norman was one of eight Utah State University scholars selected for a 2017 National Science Foundation Graduate Research Fellowship. In 2013, Norman participated in iUTAH's iFellows program, which places undergraduate students in the laboratories of iUTAH project scientists to gain first-hand research experience. She worked directly with iUTAH mentor Sarah Null, of USU, during her 11-week with the program.
While at USU, Norman also worked on biodiversity maps of bird species in North America with the Undergraduate Research Fellow program in USU's Office of Research and Graduate Studies. She said of her experience working on the biodiversity data that maps "inform both research and governmental organizations about where the most important areas are to conserve. We want to conserve the areas with the highest number of species."
Norman, a 2016 graduate in mathematics, statistics and wildland resources, studied the effects of climate change on Uinta ground squirrels with USU Wildland Resources faculty mentor Lise Aubry. She is currently a doctoral student at University of California, Berkeley in the Environmental Science, Policy and Management department, and is interested in how people make conservation decisions; specifically the metrics used to determine places most important to conserve and how those metrics change over space and time.
Press: Utah State Today | Deseret News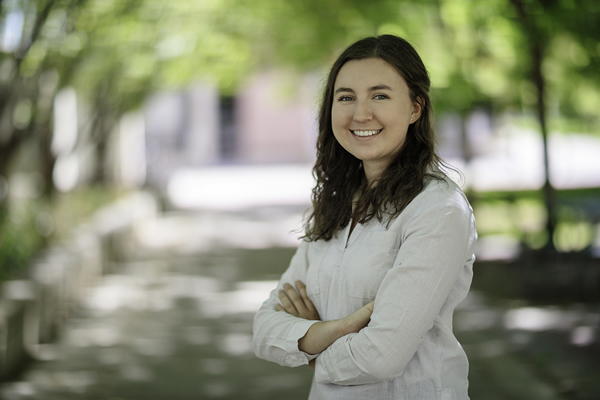 « Back to list of all news articles