---

News Article
May 23, 2017
News Media Seek Sociologist's View on EPA Move Reducing Scientific Oversight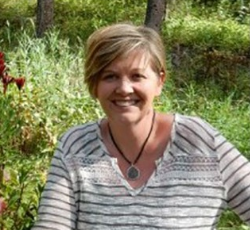 iUTAH researcher Courtney Flint was at the center of a "barrage of emails and calls from news reporters worldwide seeking her opinion of news that she would no longer be on a scientific board that advises the Environmental Protection Agency."
A media release provided by Utah State University writer Janelle Hyatt said "Flint, a natural resource sociologist and professor in the Department of Sociology, Social Work and Anthropology, has been on the Board of Scientific Counselors of the EPA since 2014. In this position, she and her fellow scientists, who are among the top academic experts in the country, review the science upon which EPA regulations are developed and implemented.
Newly appointed EPA administrator Scott Pruitt recently announced that it would not be extending terms for some members of the 18-person board because of budget cuts and the fact that the EPA, according to a spokesman, wants to include more input from industry representatives who 'understand the impact of regulations.'
The EPA's action has garnered wide attention for what the Washington Post calls 'the latest in a series of moves that could benefit industries whose pollution the government regulates.' As one of the five scientists targeted, Flint's comments have been reported by the New York Times, the Washington Post and the Guardian. She's given interviews to the Associated Press, Bloomberg, weather.com, ABC, CBC Radio Canada, Frontline, CNN and others."
For more on Flint's interviews, covered in over 95 news media outlets across the globe, visit one of the press links below.
Press: New York Times | Washington Post | The Guardian | CNN | SFGate |The Denver Post | The Telegraph | The Atlantic | New Republic | The Herald Journal | Utah State Today
« Back to list of all news articles