---

News Article
July 10, 2017
USU Symposium Highlights Water Research/Issues in Utah
The iUTAH 2017 Symposium, July 13-14, will bring together more than 120 researchers and educators from universities, governmental agencies, industry partners and non-profit organizations to discuss actions and outcomes of water science across the state to the Utah State University Logan campus.
iUTAH, which stands for innovative urban transitions and aridregion hydro-sustainability, crosses the boundaries of natural sciences, social science and both civil and environmental engineering. The symposium includes 40 talks over seven concurrent sessions on subjects as diverse as water planning, bioretention systems and collaboration in communicating water science. In addition to these presentations, students from this summer's iFellow undergraduate research experience will present posters of their work.
The symposium is part of a larger celebration of five years of research, training, education and outreach that has taken place during the iUTAH project.
Press: Utah State Today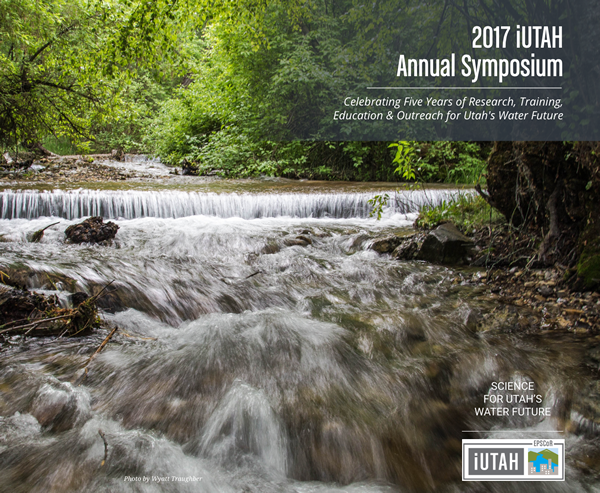 « Back to list of all news articles