---

News Article
October 9, 2017
Local Citizens' Group Discovers Harmful Algal Bloom
Utah Water Watch (UWW) is citizen science program that monitors water quality at 250 sites across the state. As part of a local effort, their help was essential in discovering a recent algal bloom in Mantua Reservoir, located in Box Elder County. During routine monitoring on Aug. 16, they found indicators of cyanobacteria, or blue-green algae, creating conditions that could lead to harmful algal blooms at the site.
Additional tests by UWW on Sept. 8 and 11 indicated increased toxin levels leading the Utah Department of Environmental Quality, Water Division (DEQ) to issue a recreational advisory for Mantua Reservoir in Box Elder County on Sept. 11 advising people to stay out of the water. An article by the Herald Journal reported, "Utah DEQ Communications Director Donna Kemp Spangler said the department works with a lot of different groups to monitor the state's waters."
"Our federal, state and local water quality agencies work hard to protect our water, but they have limited resources," said Nancy Mesner, professor in the Department of Watershed Sciences and an Extension Specialist in Water Quality Extension at Utah State University. Citizen science programs such as Utah Water Watch, a Water Quality Extension program supported by iUTAH, are a popular and effective way of getting people involved in science at a local level.
UWW is especially good at involving local people in water stewardship in their communities. This is especially true with water quality education and monitoring for toxins such as the one discovered in Mantua Reservoir since algal blooms often start with little warning, making early detection difficult. UWW has conducted over 103 training events and trained over 1,025 volunteers since it started in 2012.
"The hundreds of UWW volunteers who monitor local water bodies that they know and love serve as an early warning system," said Mesner. "They are able to catch cyanobacteria blooms as they first develop, E coli 'hot spots,' and other potential water quality problems."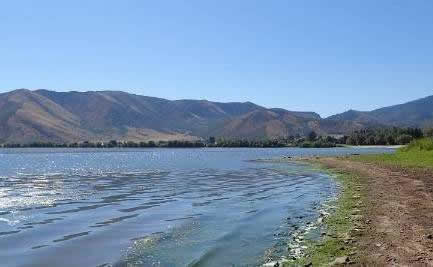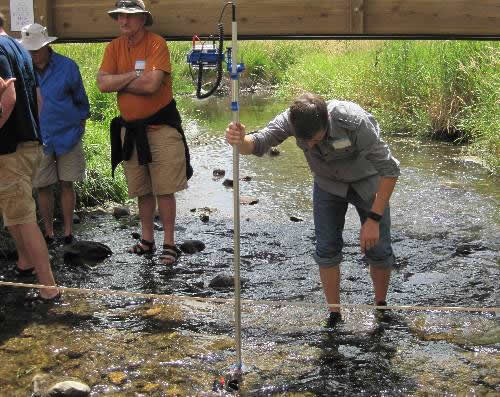 « Back to list of all news articles