Learn about iUTAH Programs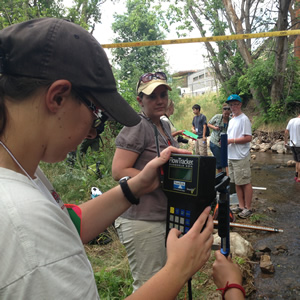 iUTAH Summer Institute
The annual Summer Institute brings together students and teachers to work with iUTAH researchers at each of the watersheds being monitored. Participants work together in small teams of high school students, undergraduates, and grade 7-12 teachers in science, social studies, and technology to perform hands-on research in the field related to water quality, vegetation and soil moisture, microbiology, and more. The program is designed to help teachers and prospective teachers gain insight into what scientists do and how they collaborate. Participants gather data, analyze it, and present results of their research to iUTAH scientists.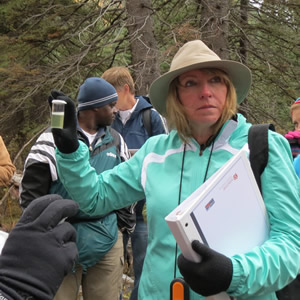 Taking Learning Outdoors
Taking Learning Outdoors is a place-based learning program for educators, coordinated through the Natural History Museum of Utah and supported by iUTAH. The program helps teachers use nature to provide authentic learning experiences for their students. Geared primarily towards teachers in grades K-8, Taking Learning Outdoors offers a 5-part workshop series that combines field trips with classroom visits and innovative educational resources centered on topics about water quality and quantity, sustainability, and Utah's natural environment.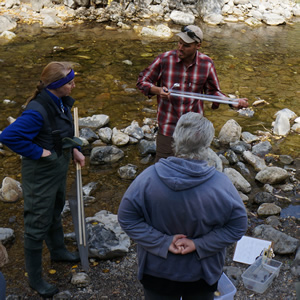 Utah Water Watch/Citizen Science
Utah Water Watch (UWW) is a water quality education and data collection program that seeks to increase awareness about the importance of water quality and promote stewardship of Utah's aquatic resources. UWW is managed by USU Water Quality Extension in partnership with the Utah Division of Water Quality. It is a program that allows the public to cooperate with the Utah Division of Water Quality in monitoring Utah's lakes and streams.  For more than 10 years students and volunteers monitored water quality through successful programs such as Utah Lakes Watch, Utah Stream Team, and Stream Side Science.