---

iFellows News
June 27, 2018
GRAs Continue Strong Ties to Water Research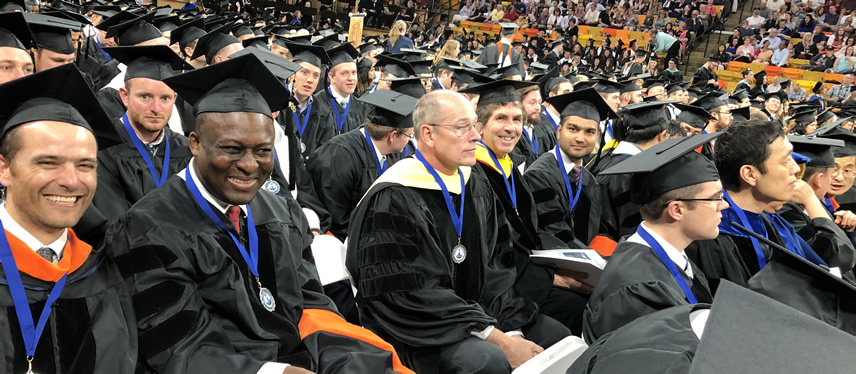 Over the past six years, the iUTAH community has benefitted greatly from the graduate students that worked on the project. As part of their graduate training, these students engaged with faculty research mentors to grow their knowledge in ecohydrology, environmental engineering, socio-environmental science, and coupled modeling. While nearly 50 students have served this role across three research focus areas and the cyberinfrastructure team, we would like to take a moment to highlight the training successes of a few successful doctoral students who graduated this year.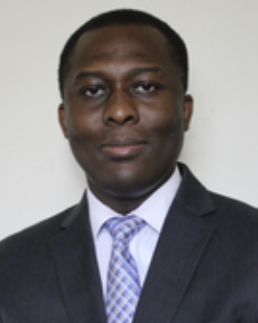 Caleb Buahin graduated with a Ph.D. in Civil and Environmental Engineering from Utah State University. His current work as a post-doc at USU builds on his previous work using the HydroCouple software framework for more holistic assessment of water systems by allowing model developers to stitch disparate models together. He says that "beyond providing the fellowship to support my doctoral degree, iUTAH provided an arena where I was able collaborate and build professional relationships with researchers from diverse backgrounds."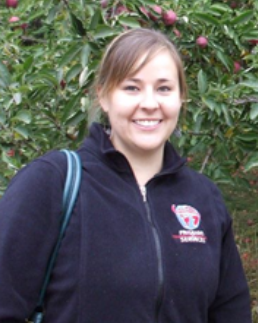 Taya Carothers graduated with a Ph.D. in Environment and Society in the Quinney College of Natural Resources at USU. She will be moving to the Chicago area where she will be the Assistant Director of the International Office at Northwestern University starting in August. She still plans to be involved in local water-related issues by volunteer with Chicago River efforts or environmental justice organizations.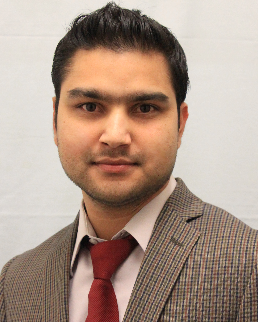 Kshitij "Kay" Parajuli graduated with a Ph.D. in Civil and Environmental Engineering. While at USU, Kay's research focused on soil hydrology and evapotranspiration. He will be working with Scott Jones as a post-doc in the environmental soil physics lab, where he will use the findings of his work to improve water management at regional scale.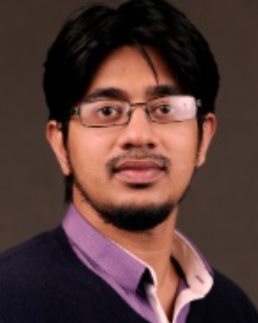 Yusuf Jameel graduated from the University of Utah, winning the outstanding Ph.D. award from the department of Geology and Geophysics in recognition of his dissertation on Stable Isotope Mixing Models in Urban and Natural Environments. He is moving to Gainesville FL where he will start a post-doc position in August. While there, he will continue his work in hydrogeology, working on application of Bayesian methods in ecology and hydrology.
"Being part of iUTAH had been the best experience as a graduate student," said Kshitij "Kay" Parajuli. "The involvement has opened greater prospects to connect with the interdisciplinary group of people including faculty researchers and stakeholders from across the state. It has been an incredible journey of being a student and a mentor with several opportunities to take part in communications and leadership trainings."
These students, in addition to completing their own research, served as mentors to undergraduate students engaged in the iUTAH iFellows and Trainee programs. Congratulations to these and the other students who have graduated in the past few years and are now poised to help shape Utah's and the nation's water future.
May 15, 2018
Student Honors for Outstanding iFellows
iUTAH wants to congratulate graduates across the state, and highlight the outstanding achievements by a few of the undergraduates that lined up to receive their hard-earned degrees this May.
Southern Utah University conferred a degree on Donald Long. A recent article in The Independent by SUU writer Nikki Koontz described Long's journey from homelessness to first-generation college graduate, highlighting his "deeply rooted thirst to engage in research." Mentored by Fredric Govedich, SUU department chair of biology, among others, he was involved in four major research projects, including the iFellows undergraduate research fellowship program.
As part of the 2015 iFellows cohort, Long researched the effects of nutrients and pharmaceutical pollution on stream biofilms, later presenting this research at national conferences alongside Beth Ogata, Zach Aanderud, and Michelle Baker. Koontz said that "Long will graduate this May with a double major in biology and nutrition and a minor in chemistry. He will take the MCAT and start applying for medical schools this fall with the goal to study internal medicine. During his gap year, Long has plans for a post-baccalaureate program, which entails a year of intensive research at an R-1 institution."
Utah State University recognized two past iFellows undergraduate researchers, Lindsay Capito, 2017, and Jesse Fleri, 2015. Capito was named Outstanding Senior of the Year for the Watershed Sciences Department. She plans to continue her education at USU as a graduate student, studying Didymosphenia geminata, also known as 'Didymo' or 'rock snot,' and a possible connection to glacier recession.
Also from the Quinney College of Natural Resources at USU, Jesse Fleri, graduated with Honors and was recognized with the Peak Prize: Undergraduate Researcher of the Year. The future looks wet for Fleri as he continues to pursue projects in aquatic and marine environments. He says "I am fascinated by changes happening over large spatial extents and really enjoy the complexities that inherently come with working in dynamic systems." To this end, he will be moving to Canada later this summer to continue his studies as a graduate student funded by the University of British Columbia, and conduct research throughout the San Juan and Gulf Islands to understand how bottom-up and top-down trophic cascades are inhibiting the conservation and restoration of Garry Oak ecosystems.
Fleri says of his experience as an iFellow that it "taught me a lot about what I wanted out of an adviser, a lab, and a project. It was great being forced to completing a project over a single summer because you have to learn about all the stages of research. I learned that water chemistry was not a field I would want to pursue and that my interests were more biology or physics based but I couldn't have known that prior to that summer."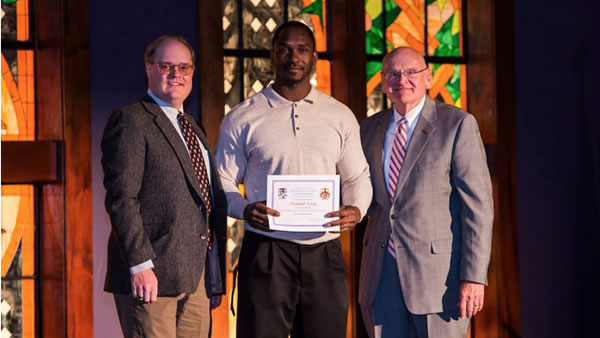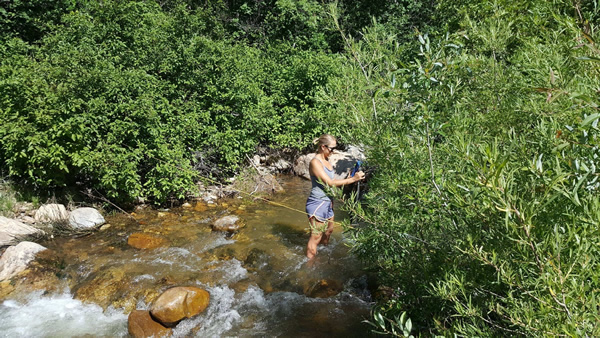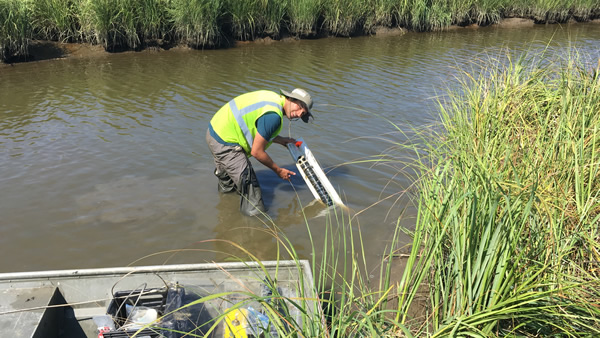 December 20, 2017
WSU Symposium Showcases Student Research
Amid the hectic schedule of finals week, some Weber State University students made time in their busy schedules to present their research findings from participation in iUTAH's summer iFellows undergraduate research fellowship program and faculty Research Catalyst Grants (RCG). The event was co-hosted by Carla Trentelman, associate professor of Sociology, and Dan Bedford, professor of Geography and WSU honors program director, and attended by students, faculty, administrators, and friends of iUTAH.
This year, two WSU undergraduates, Maggie England and Mike Fowles, were part of a cohort of 15 students that participated in the 11-week summer research experience. During that time, they were actively involved in iUTAH fieldwork, research, and analysis. Working with faculty and student mentors, these students learned about the challenges and solutions needed to sustain the state's water supply over the next few decades and the environmental impacts that we have on bird species, and aquatic habitats in local watersheds.
Students presenting research at the WSU symposium include Maggie England, Mike Fowles, and Rebekah Holt. Past participant attendees included Cynthia Elliot, 2016 iFellow, William Soule, Summer Institute mentor, and Kassandra Sqrow, who participated in both an RCG and as a Summer Institute mentor.
Rebekah Holt worked with faculty mentor Bridget Hilbig, assistant professor of botany at WSU, on a RCG project focused on enhancing soil complexity to improve sustainable urban agriculture. They constructed a rooftop garden, adding Arbuscular mycorrhizal fungi (AMF) native to Utah to soil and measured growth responses in pepper plants. While the AMF plants grew better, challenges with the location and the growing boxes limited the growth of viable crops. Future research will involve changing the plants from peppers to parsley, and making adjustments to the boxes and watering schedule.
"Ever since iUTAH began, our colleagues at Weber State have been terrific supporters of undergraduate research," said Mark Brunson, iUTAH Education, Outreach and Diversity director and professor in the Department of Environment & Society at Utah State University. "Our research faculty have greatly enjoyed working with Weber students, and the work they've done has made a real contribution."
In the five years that WSU has partnered with iUTAH, 41 students have been involved in undergraduate research, including 14 iFellows, 7 Summer Research Institute mentors, and 24 student RCG researchers.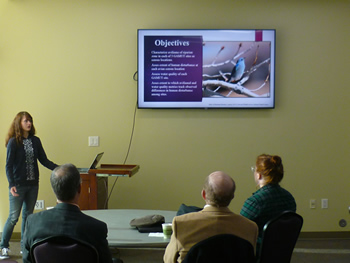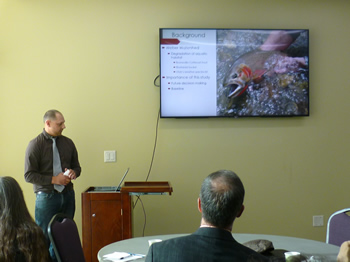 July 20, 2017
Undergraduate Student Research to Sustain Utah's Water Future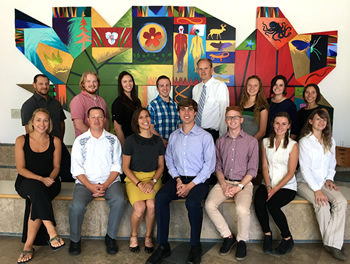 The iFellows program is an 11-week research experience program for undergraduates. For the past five years, a large number of students apply in early spring from universities across Utah for the opportunity to spend the summer doing water research with faculty members from Utah State University, the University of Utah, and Brigham Young University.
This year, 15 undergraduates from across the state were selected, and have spent the last 10 weeks doing water research in connection with the iUTAH project. Their experiences included fieldwork, research, and analysis. Working with faculty and student mentors, these students learned about the challenges and solutions needed to sustain the state's water supply over the next few decades.
The iFellow students have chronicled their work online in weekly recaps. Below is a list of this year's iFellow undergraduate researchers along with hometown, current institution, and iUTAH faculty mentor:
"We have a great group of engaged and eager iFellows this summer," says Ellen Eiriksson, iUTAH Education, Outreach and Diversity Coordinator. " In addition to building and expanding skills in research and data analysis throughout their time in the program, our hope is that iFellows become stronger science communicators."
In addition to posting weekly updates on their research experience, each student develops multiple research products to present. Students will present their findings individually during a conference on the University of Utah campus, on Wed. July 26.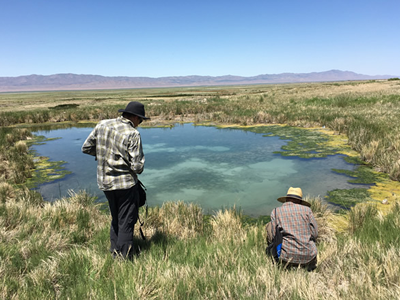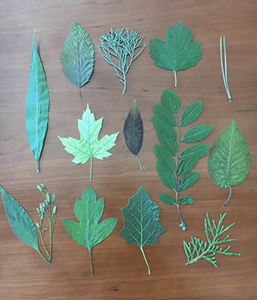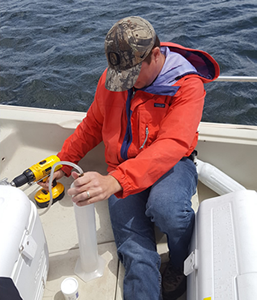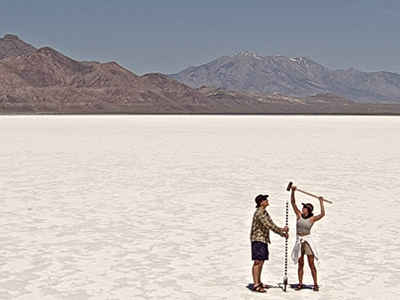 April 24, 2017
Former iFellow Kari Norman receives prestigious NSF fellowship
Kari Norman was one of eight Utah State University scholars selected for a 2017 National Science Foundation Graduate Research Fellowship. In 2013, Norman participated in iUTAH's iFellows program, which places undergraduate students in the laboratories of iUTAH project scientists to gain first-hand research experience. She worked directly with iUTAH mentor Sarah Null, of USU, during her 11-week with the program.
While at USU, Norman also worked on biodiversity maps of bird species in North America with the Undergraduate Research Fellow program in USU's Office of Research and Graduate Studies. She said of her experience working on the biodiversity data that maps "inform both research and governmental organizations about where the most important areas are to conserve. We want to conserve the areas with the highest number of species."
Norman, a 2016 graduate in mathematics, statistics and wildland resources, studied the effects of climate change on Uinta ground squirrels with USU Wildland Resources faculty mentor Lise Aubry. She is currently a doctoral student at University of California, Berkeley in the Environmental Science, Policy and Management department, and is interested in how people make conservation decisions; specifically the metrics used to determine places most important to conserve and how those metrics change over space and time.
Press: Utah State Today | Deseret News