---

News and Highlights
April 5, 2017
Dan Bedford Named Outstanding Faculty Mentor at WSU
The 2017 recipient of the Weber State University's Office of Undergraduate Research Outstanding Faculty Mentor for the College of Social and Behavioral Sciences is Dan Bedford, professor of Geography and WSU honors program director. The award was presented at WSU's Undergraduate Research Symposium in recognition of excellence among undergraduate research mentors. An outstanding mentor is a good listener who is accessible and available to students, guides student researchers toward independence, encourages excellence, and demonstrates expertise in their own discipline. Dan has been an active participant in the iUTAH project since its start in 2012. He says he appreciates the chance "to contribute to undergraduate research not just at WSU, but across the state," adding that "I couldn't have done any of this if it were not for the opportunities afforded by iUTAH."

"Dan has been instrumental in the success of our undergraduate research programs," says Mark Brunson, iUTAH Education, Outreach and Diversity director. "He manages iUTAH's Research Catalyst Grant program, which supports research at Utah's primarily undergraduate institutions by faculty members and their undergraduate research assistants." In addition to his work mentoring other faculty members, "he has actively recruited Weber State students into the iFellows and the Summer Institute programs, and then championed their accomplishments by making sure their work is seen by upper administration at WSU," says Brunson. "He sees talent in students who may not know they'd be good scientists, and helps them grow into confident researchers who are poised to make a difference."

WSU student Cynthia Elliott, a 2016 iFellow, is one of the many students to benefit from Dan's mentorship saying that it "inspired and encouraged me to do my very best work and test my limits. I will always acknowledge his support as critical in my success at Weber." iUTAH benefits from the students that Weber brings to our programs. Over four years, WSU has had 16 students participate in the iFellows undergraduate research experience, 11 students involved in faculty Research Catalyst Grants, and 7 students serve as Summer Institute peer mentors.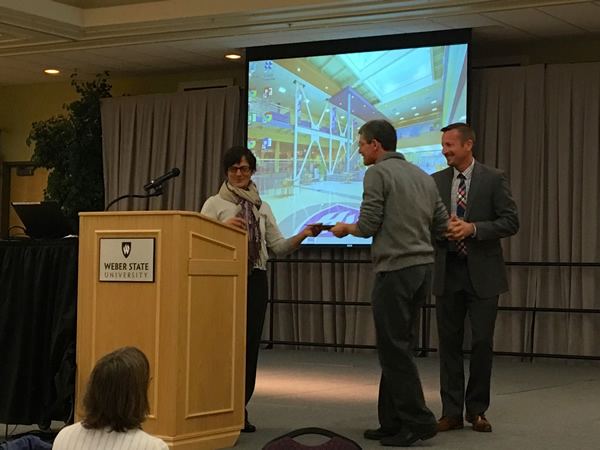 March 22, 2017
SUU Professor Receives Award to Fund Water Research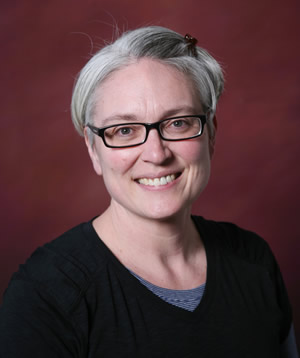 Southern Utah University and iUTAH researcher Jacqualine Grant was featured in the news for her iUTAH release time award. An excerpt from the news story said "Grant will use this break from campus duties to develop proposals with colleagues in the Intermountain West."
Grant said in the SUU news story " 'I am very grateful to have received this award from iUTAH'…. The course release time has facilitated proposal development with SUU colleague Dr. Matt Ogburn, collaborators at the Society for Conservation Biology, and researchers at the University of Utah and Northern Arizona University. 'Our goal is to advance science related to water conservation and green infrastructure; and to increase undergraduate participation in authentic research experiences.'
Because of the release time award from iUTAH, one of Grant's proposals has already received funding from the Bureau of Land Management's Colorado Plateau Native Plant Program. This grant will fund the hiring of two SUU students to work on green infrastructure research and seed diversity projects alongside Grant and Ogburn."
Press: SUU University News
March 8, 2017
Achieving Broader Impacts in Research - A Symposium on March 31
What are Broader Impacts and why should scientists care? Have you ever submitted a great research proposal that promises high value to society but it has been rejected? One possible reason might be that it doesn't provide enough information about how society will benefit from your research, specifically underserved and diverse communities. This is where broader impacts enter.
The National Science Foundation (NSF) and other federal research agencies are increasingly emphasizing the need to justify not only the "intellectual merit" of proposed research, but also its "broader impacts." The latter refers to the potential of the proposed project to benefit society and contribute to the achievement of specific, desired societal outcomes.
The "Reflecting and Expanding on Our Broader Impact" forum was developed as a collaboration between iUTAH EPSCoR and the University of Utah's Office of the Vice President for Research to address this topic. The event takes place on Friday, Mar. 31, and is free and open to faculty, students other research and education practitioners from across the state. The morning session, including keynotes and panel discussion, starts at 8:30 a.m. at the University of Utah, College of Pharmacy and Health Sciences Education Buildings, Salt Lake City UT.
The forum is fortunate to have the National Alliance for Broader Impacts (NABI) chair, Susan Renoe, an adjunct professor of Anthropology and director of the Broader Impacts Network at the University of Missouri, as a keynote speaker presenting on Broader Impacts For Engaged Scholarship. NABI is a national network of universities, professional societies and informal science organizations, which offers an excellent overview of broader impacts. In a second keynote, Chinweike Eseonu, assistant professor of Industrial and Manufacturing Engineering at Oregon State University, will share lessons learned from Implementing A Community-Engaged Research Program.
We invite students, faculty, and researchers to attend and promise that you will walk away with a better understanding of broader impacts and how they affect your funding.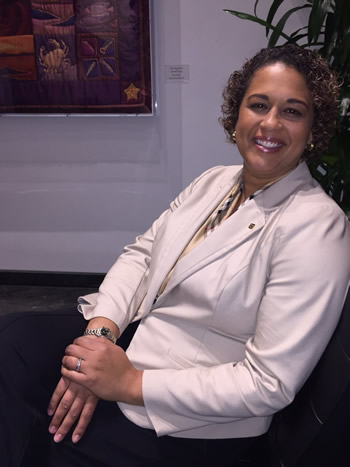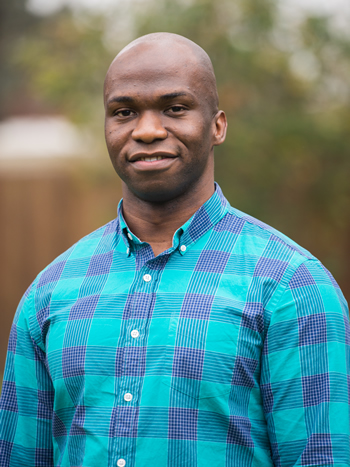 March 8, 2017
iUTAH Students Present At Undergraduate Research Conference
Undergraduate students from across the state, including 16 students working on iUTAH research, were selected to present posters/presentations at the 2017 Utah Conference on Undergraduate Research (UCUR) on Friday, February 17, at Utah Valley University in Orem UT.
Students from Southern Utah University, University of Utah, Utah Valley University, and Westminster College presented iUTAH research, in collaboration with faculty Research Catalyst Grants and the iUTAH iFellows undergraduate research experience. For many students, like SUU senior, Hailey Wallace, this was their first UCUR conference. Wallace worked with mentors from SUU and UU, and other students testing the ability of green roofs to contribute to urban invertebrate biodiversity.
"It has been an amazing experience to be a part of undergraduate research," said Wallace. "I am very grateful have been involved in this project since the beginning, and been able to have multiple projects of my own stemming from the main work, as well as present the research at multiple venues."
Wallace plans to use what she learned and continue her education as a graduate student in the Environmental Science and Management program at Portland State University in the fall. Below are topics and students presenting at UCUR:
Effect Of Phragmites Australis Control On Utah Lake Water Quality
Student(s): Arthur Evensen, Joshua Jackson, Jake Wood, Paul Morris, Ibrihim Alhassan, Kyle Fordham, and Victor Sanjinez (UVU)
Mentor(s): Eddy L Cadet
A Comparative Analysis On Attitudes Toward Drinking Water Quality Between Utah And The Nation
Student(s): Adam James Whalen (2016 iUTAH iFellow), and Meaghan McKasy (UU)
Mentor(s): Sara Yeo
Quantifying Nutrient And Trace Metal Input To Utah Lake From Orem Wastewater Treatment Effluent
Student(s): Sydney Hoopes and Serena Smith (UVU)
Mentor(s): Weihong Wang, and Eddy Cadet
Use Of Green Infrastructure to Increase Invertebrate Biodiversity In The Built Environment
Student(s): Hailey Wallace and Andrew Carlson (SUU)
Mentor(s): Jacqualine Grant, Matthew Weeg, Youcan Feng, and Steven Burian
Effect Of The Disappearance Of The Deep Brine Layer On Trace Element Uptake Into Great Salt Lake Food Webs
Student(s): Madelene Trentman, Abby Scott, and Alexandria Martin (Westminster College)
Mentor(s): Frank Black
Methylmercury In The Great Salt Lake
Student(s): Alexandria Martin (Westminster College)
Mentor(s): Frank Black
UCUR was created to showcase the best undergraduate work from students across the state of Utah. Undergraduates from all disciplines are invited to apply for the conference. Submissions to UCUR 2018, which held at SUU, will be due in the fall. For more information, visit www.ucur.org.
Press: UVU Press Release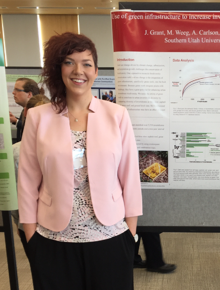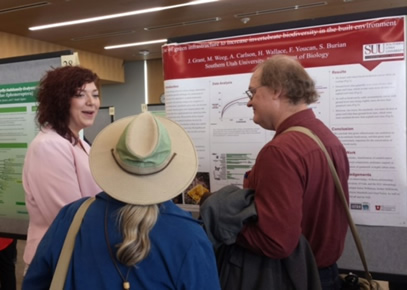 February 23, 2017
Student Research on Utah Water Voices Survey Published
iUTAH undergraduate student researchers Phillip André Valle from Weber State University and Zack Oldroyd from Utah State University, along with sociology professor Courtney Flint and colleagues from USU, featured their work with the Utah Water Voices survey conducted in summer 2015 in a recently released paper. A summary analysis of the study has been published in the Journal of Rural Social Science.
Both Valle and Oldroyd were part of the iFellows program, a research experience for undergraduates focused on iUTAH water projects in the state. The paper and project highlighted public water perspectives in parks in two Utah cities using an interactive form on iPad tablets to guide paperless interviews, which were also audio recorded. More information and audio samples can be found at Utah Water Voices.
The abstract of the paper states that the "undergraduate research assistants played key roles in carrying out this intercept survey project, highlighting potential for future application of this method with students, community groups, or citizen scientists."
In addition to this paper on "Public Intercept Interviews And Surveys For Gathering Place-Based Perceptions: Observations From Community Water Research In Utah," the publication includes Carla Trentelman's research on "The Case for Personal Interaction: Drop-Off/Pick-Up Methodology for Survey Research," and "Effectiveness of the Drop-Off/Pick-Up Survey Methodology in Different Neighborhood Types," by Doug Jackson-Smith, Courtney Flint, Carla Trentelman, Grant Holyoak and others.
Journal Reference: Journal of Rural Social Science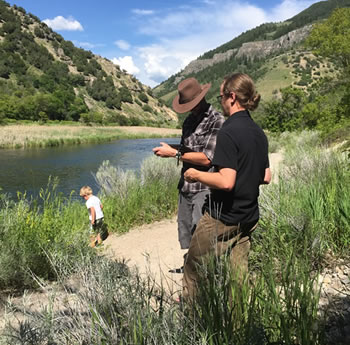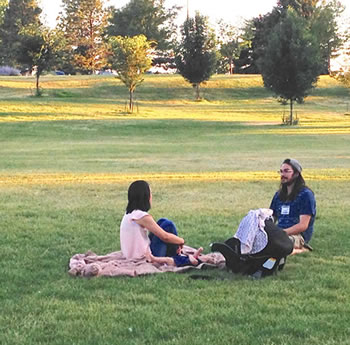 February 22, 2017
Welcome iUTAH's New Administrative Assistant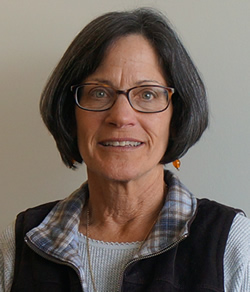 iUTAH welcomes Carol Rosenthal to its staff as our new administrative assistant. We are fortunate to have enticed Carol away from the delights of early retirement to join our team. She retired in 2012, after working 21 years within the Utah State University's Academic Success Center, where she was extensively involved in teaching, developing academic support programs, materials, and services to support USU students in achieving academic success. She looks forward to supporting iUTAH and its critical and challenging mission during these few months by helping out with clerical, reporting, and event coordination tasks.
Carol is well aware of the value and importance of iUTAH's mission of water research and sustainability, as she has embraced Cache Valley's magnificent mountains for 30 years. Since retiring, she has passionately pursued daily hiking, biking, and cross country skiing, as well as many road and camping adventures – all with her previous and current beloved canine companions. If you ever come across a ginger-colored Shepherd Husky cross with orange ribbons flowing from her collar, you have met Bella Rose and her human, Carol.